I hope everyone in the United States who is able to vote today does so.
Far less importantly, this blog has been nominated for a legal writing award in the Expert Institute's Best Legal Blog, Legal Tech category. The contest rules are here. If you would like to vote (deadline is December 17), simply click here or on this logo: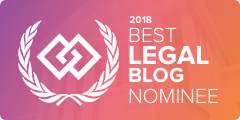 Thanks for your support!